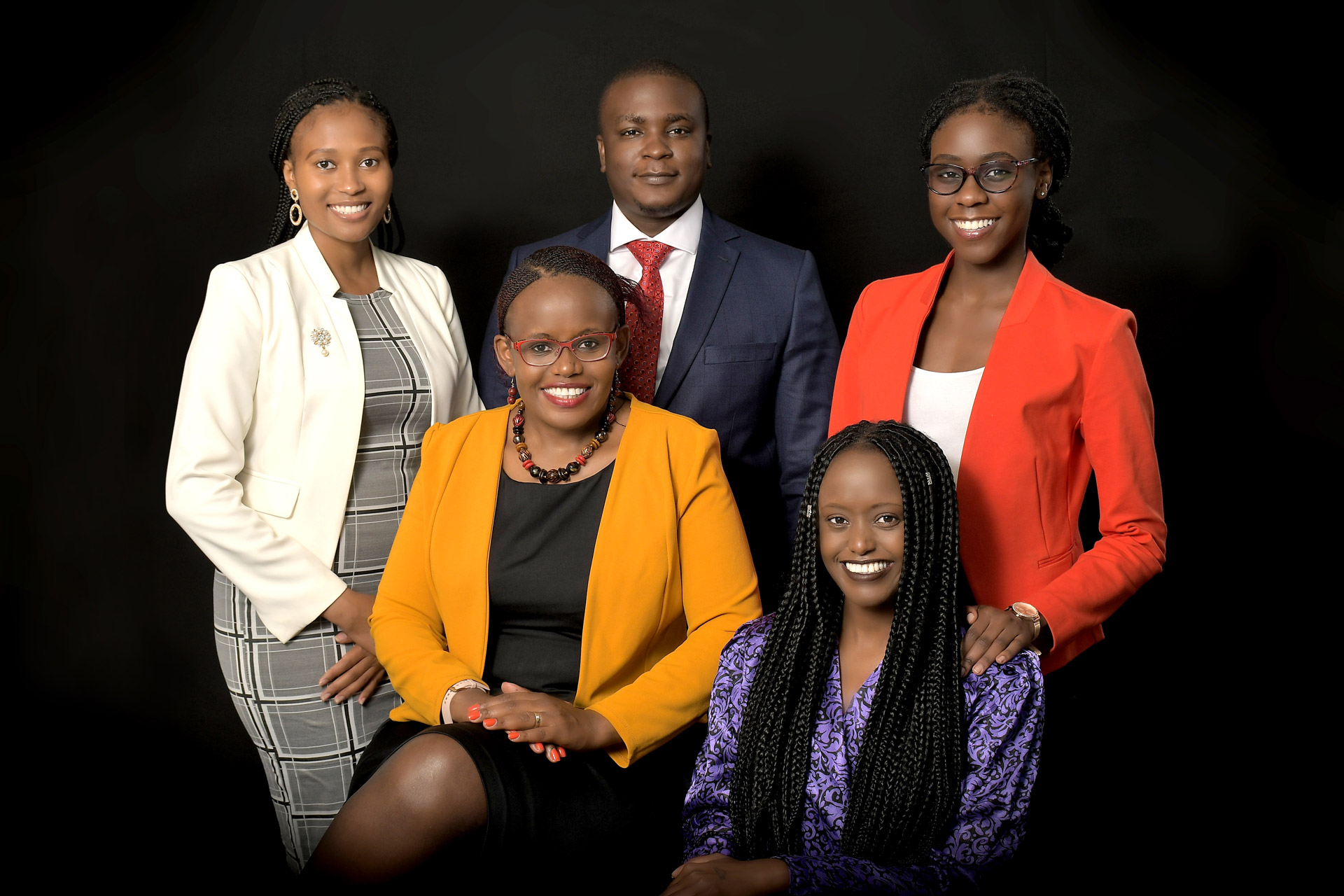 We have a strong team of associates who have a blend of qualifications and expertise that are useful in creating these experiences for our clients.
Christine Kahema Muthui
Founder and Director
Christine Kahema Muthui, the Founder and Director at Alpha Tax and Business Advisory Services, has over 18 years of experience in the tax and Business sphere. Before founding Alpha, Christine worked as a Tax Manager at Coca- Cola Central East and West Africa (CEWA) for the East, Central, and West African Markets for 9 years. Prior to CEWA, she worked as a Tax Manager at KPMG for 8 years.
More
Mitchell Chege
Senior Tax Advisor
Mitchell is currently a Tax Advisor at Alpha Tax and Business Advisory Services where she leads Tax Health checks, Revenue Authority Audits, Assists in Trainings and Tax Advisory engagements for numerous companies in diverse industries. She brings skills and knowledge from the Microfinance and Audit Sector. Additionally, she has a vast pool of educational qualifications with a Bachelor's of Commerce Finance Major degree, a Certified Public Accountant (CPA) Finalist, and Certified Information System Auditor (CISA) Certification in progress.
Mercy Mawia
Tax And Accounting Advisor
Mercy Is Responsible For Tax Compliance For Our Clients In Various Sectors. This Involves Filing Of Tax Returns And Engaging With The Revenue Authority On Behalf Of Our Clients. She Also Assists In Bookkeeping, Preparation Of Management Accounts And Offers Support In Audit Period For Alpha And Various Clients. Having A Background In Entrepreneurship And Experience In Working With Start-Ups She Brings In A Range Of Skills Such As Marketing And Client Onboarding. Currently, She Is Pursuing Her Masters In Tax Administration At Kenya School Of Revenue Administration.
Yvonne Mbatha
Office and Training Administrator
Yvonne is the Office and Training Administrator at Alpha Tax and Business Advisory Services. Having worked across Corporate, Retail, and Hotel Administrations for many years. She brings a wealth of experience when it comes to providing first-class services and providing solutions to our current and potential clients. Yvonne is an avid Conservationist and Environmentalist and she, therefore, brings dedication, consistency, and discipline in the execution of the services she renders for the Firm.
Lewis Olimba
Finance and Accounting Consultant
Lewis is an accounting consultant at Alpha Tax and Business Advisory Services. He is a graduate of Strathmore University with a double major in finance and accounting. Lewis is also a Certified Public Accountant (CPA-K). He has worked in different accounting functions including accounts payables, taxation, financial management, and budgeting. He has rendered services to small businesses, startups, and some global brands. He brings his expertise to assist the firms' clients with bookkeeping services, preparation of financial statements, and the management of accounting systems.